Shadow Field Conversion  - Example 2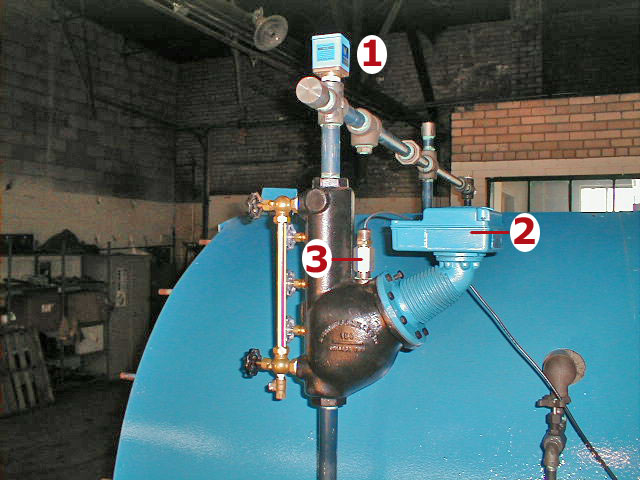 The photo above show the basic changes required to convert a MacDonald Miller float type control to a modulating SHADOW system.
A solid state Warrick level sensor has been added in order to replace the float switch for primary low water cutoff.
The housing has been painted blue only to indicate that the float has been removed.
The SHADOW sensor is installed in the existing 3.4" NPT port in the MacDonald Miller model 150 housing.


The photo below shows the cover removed from the model 150 housing and the SHADOW™ sensor installed